16V Pencil Ignition Coil 90919-02239, 90080-19019 for Toyota
TIS505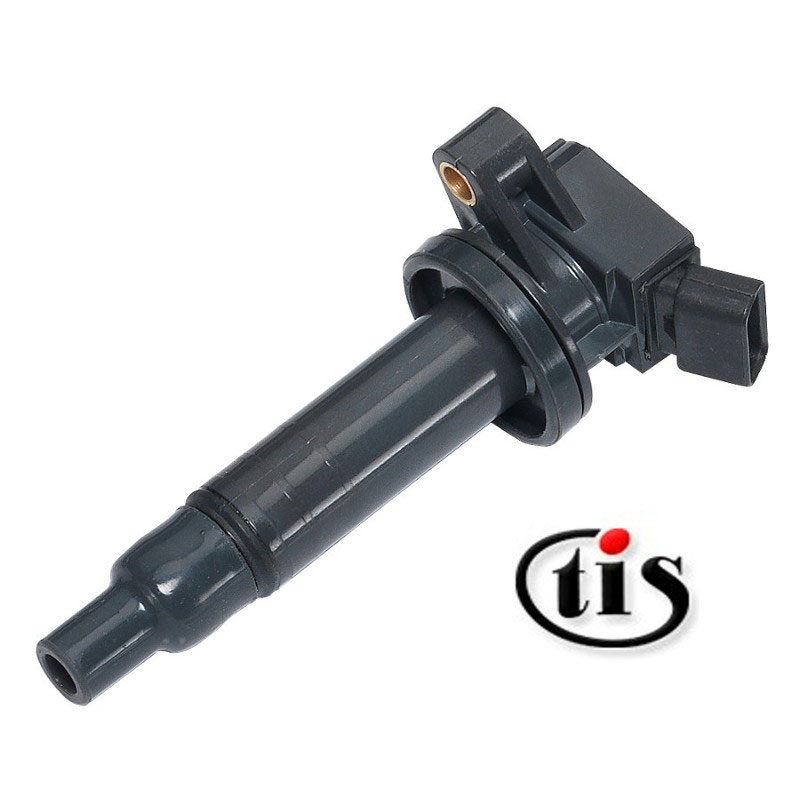 Pencil Ignition Coil 90919-02239, 90080-19015, 90080-19019 for Toyota Auris. Our TIS-505 is designed to be closer to the spark plug. Aside from this product, we also provide crank angle sensor, ignition coil, mass air meter sensor, wire harness, ignition control module, and camshaft position sensor. Based on modern facilities for all our products, we supply world-class quality control and manufacturing technology for different requests.

Taiwan Ignition System Co., Ltd. is a qualify Auto Parts manufacturer, has more than 15 years of development and manufacturing experience. We follow OEM manufacturing specifications. Our Pencil Ignition Coil passed high-temperature durability testing for 1000Hrs and thermal shock testing for 100 cycles. We can make sure that our products complete 100% performance test before delivery.
Advantage
Designed with superior quality materials
High temperature resistant
Mounted directly on the spark plug
Durable and reliable
TIS Vehicle Testing
Product Quality
Follow OEM manufacturing specifications
Durability test in 120°C with test frequency equivalent of engine 2000 rpm for 1000Hrs
Thermal shock test for 100 cycles. 1 cycle means the coil test in 125°C for one hour and -40 °C for one hour and keeps testing for 100 cycles.
OEM No.
90919-02239
90919-02262
90080-19015
90080-19019
90080-T2002
Application
2007 Toyota Auris 1398 CC
2003-2008 Toyota Avensis 1794 CC
2005 Toyota Aygo 998 CC
2000-2001 Toyota Corolla 1598 CC
2001-2005 Toyota Rav4 1794 CC
MOQ
Related Products

---

Files Download

---
Press Release
January of 2021 New ignition coil announcement

During the epidemic, we are committed to developing new products.

Read More

Thailand Auto Parts & Accessories 2018

We exhibited Mass Air Flow Sensor, Pencil Coil in TAPA Exhibition.

Read More

2018 Taiwan Ignition System Company Incentive Travel

We would like to inform you that TIS would be having a 3-day incentive travel from 27th Sep. to 29th Sep. Therefore, there will not be any work arranged during those days. Thanks for your...

Read More