Crank Angle Sensor RSB-03 RSB-06 RSB-07
TIS205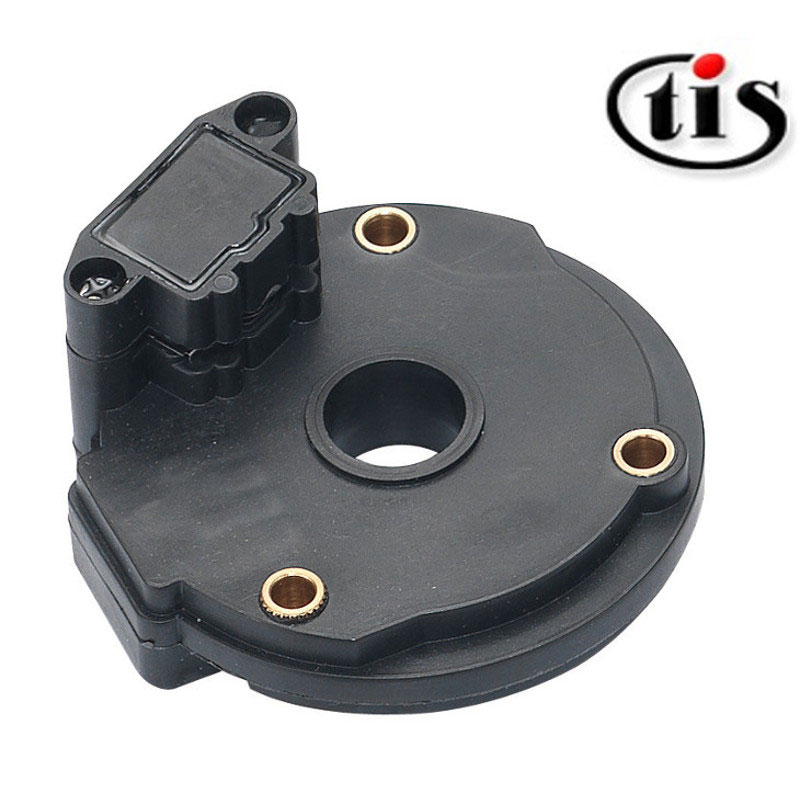 TIS-205 ignition control crank angle sensor can replace on Nissan Crank Angle Sensor RSB-03, RSB-06, RSB-07. The ignition control crank angle sensor is responsible for triggering the spark to the ignition coil.

Aside from this product, we also provide an ignition control module, ignition coil, mass air meter sensor, wire harness, pencil ignition coil, and camshaft position sensor. Based on modern facilities for all our products, we supply world-class quality control and manufacturing technology for different requests.

Taiwan Ignition System Co., Ltd. is a qualify Auto Parts manufacturer, has more than 15 years of development and manufacturing experience. We follow OEM manufacturing specifications. Our Crank Angle Sensor passed high-temperature durability testing and thermal shock testing. We can make sure that our products complete 100% performance test before delivery.
OEM No.
Application
Nissan Pintara U12 2.4L
Nissan Pulsar N12 E15T
Nissan Pulsar N14/N15 SR20DE 2.0L
Subaru Leone EA82 1.8L.
More Item to Consider
TIS No.

OEM No.

Application

RSB-14

1993-1996 Nissan Altima 2.4L 2389CC

RSB-04

1988-1993 Isuzu Pickup 2.6L 2559CC

1990-1994 Isuzu Amigo 2.6L 2559CC

1991-1994 Isuzu Rodeo 2.6L 2559CC

1994-1996 Honda Passport 2.6L 2559CC

RSB-56

1996-2000 Nissan Pathfinder 3.3L 3275CC V6

1997-2000 Infiniti QX4 3.3L 3275CC V6

1999-2001 Nissan Quest 3.3L 3275CC V6

1999-2000 Mercury Villager 3.3L 3275CC V6

2000 Nissan Xterra 3.3L 3275CC V6

RSB-53

1992-2000 Nissan March(K11) 1.0 i 16V Petrol Engine

1990-1995 Nissan SUNNY III 1.4 i Petrol Engine

1990-1996 Nissan PRIMERA 1.6 Petrol Engine

1992-2000 Nissan Sunny Van 1.6 i 16V Petrol Engine

RSB-57

1995-2000 Rover 400 Hatchback 416 Si Petrol Engine

1995-2001 Honda Civic V Hatchback 1.4 i Petrol Engine

1995-2000 Rover 400 RT 416 Si Petrol Engine

1997-2001 Honda Civic V Fastback(MB) 1.4 16V Petrol Engine

RSB-54

1992 Mazda MX-6 2.0 Petrol Engine

1992-1997 Mazda 626 1.8 i Petrol Engine

1991-1997 Mazda 626 hatchback 2.0 i Petrol Engine

1992-1994 Ford Telstar Manual 2.0 L

1994-1996 Ford Telstar AY 2.0 L

RSB-55

1991-2000 Nissan Sunny Traveller 1.6 i Petrol Engine

1990-1998 Nissan Primera Traveller 1.6 i Petrol Engine

1995-2000 Nissan Almera 1.6 SLX Petrol Engine

1996-2001 Nissan Terrano 2.4 4WD Petrol Engine

1998 Nissan Pick Up 2.4 i 4WD Petrol Engine

RSB-58

For Honda Civic

RSB-52

1992-1994 Ford Telstar 2.0 L

1992-1997 Mazda 626 2.0 L
Press Release
Thailand Auto Parts & Accessories 2018

We exhibited Mass Air Flow Sensor, Pencil Coil in TAPA Exhibition.

Read More

2018 Taiwan Ignition System Company Incentive Travel

We would like to inform you that TIS would be having a 3-day incentive travel from 27th Sep. to 29th Sep. Therefore, there will not be any work arranged during those days. Thanks for your...

Read More

2018 Chinese Moon Festival

24th Sep. is the Chinese Moon Festival. Taiwan Ignition System Company wish you have a Happy Moon Festival Holiday!!

Read More